The "Bay Window" bus was the first major redesign of the Type II or Transporter since it's introduction and was built from 1968-1979. The Split Screen Buses windscreen was replaced by a gently curved single "bay window" windshield in a single piece. The other most prominent visual change was the introduction of air scoops in the upper rear quarter panels. There were a host of other detail improvements. This model was in turn replaced by the Type 25 (also known as Brick or Vanagon). The bay window design was still in production in Brazil until late 2005 with very slight changes.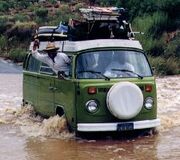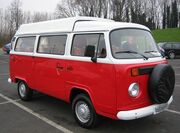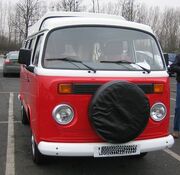 Ad blocker interference detected!
Wikia is a free-to-use site that makes money from advertising. We have a modified experience for viewers using ad blockers

Wikia is not accessible if you've made further modifications. Remove the custom ad blocker rule(s) and the page will load as expected.