The engine case will come covered in grease and will need to be properly degreased and cleaned, including all the oil passages inside the case.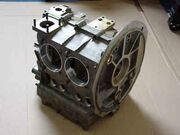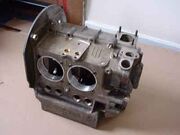 It is important that everything is spotless, not only to remove the protectant grease, but to make sure there are no shavings left over from machining the case.
Separate the case halves.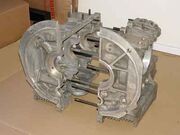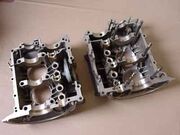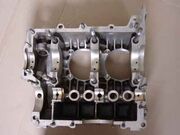 To do a thorough job you will need to remove the case plugs. The holes can later be filled by tapping them and screwing in special plugs. These holes are where the oil galleys were machined into the case.
---
<< Back to Building an engine