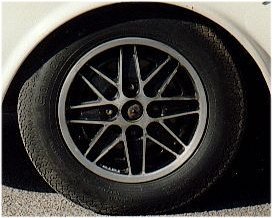 Write the text of your article here!
       Volkswagen air-cooled had become a collectors item anywhere in the world today. Some had it restored to original specs for auto shows. Others had it customized according to their fitted designs. These units had been catching the eyes of many as observed in tv adds, magazines, psychidelic colors, custom trims and even in races.

       Volkswagen Motorkhana is among the newest form of automobile competition in the southernmost part of the Philippines today. It is a competition initiated by the Volkswagen Club of Socsargen about how the driver knows his vehicle, and how well the vehicle responded to the maneuverability of the driver. The track is designed in many different ways and lenght, with many corners in various degree curves, meaning a 45 and 90 degree curves, a 180 hairpins and 360 turns. Often, the track comes with front and backward runs. A track can be finished in estimated two minutes.

       Motorkhana has been gaining the public interest at the present and is spreading to nearby towns and cities. Volkswagen type / form like beetles, dune buggies, baja buggies, custom buggies, country buggies, kharman, variants, brasilias compete in the track. Other car makes and groupings like Street Tuners with differing vehicle were beginning to appear and compete with the air-cooled vee-dubs.

       VW Motorkhana can become a competition in the whole nation and probably in any part of the world in the future led by the old air-cooled vee-dubs. Thanks to the sponsors and initiators of VW Motorkhana. May the game be known and continue to spread. God Bless and more power.